Tips for Caring for Your Colored Contact Lenses
May 31,2022 | Lensweets
More and more people try to wear colored contact lenses because they can make the eyes look bigger and provide a range of natural, vibrant, and even fantastical styles. Regardless of whether you're new to using colored contact lenses or are a veteran, we invite you to read the guide to help with wearing colored contact lenses safely and how to care for them properly.
Cautions when wearing colored contact lenses
Before wearing the lenses, please confirm they are clean and intact without debris or dust to get a comfortable wearing experience.
Do not wear them longer than 8-hour duration to avoid long-term wearing of contact lenses causing hypoxia in the eyeball, damaging the health of the eyeball, and making the eyes fragile.
Do not wear lenses when sleeping, swimming, staying up late, doing strenuous exercise, or traveling long distances by bicycle.
The most important is that colored contact lenses should not be mixed and shared with someone else regardless of whether they have the same power. Everyone's situation is different for each eye. As the lenses are worn on the eyeball for a long time, a lot of proteins, lipids, and bacteria will be deposited on the surface. Even after cleaning with the care solution, these impurities cannot be completely removed. Therefore, when the lenses are mixed or shared with others, it is easy to cause cross-infection and bring harm to your eyes.
If your colored lenses are reusable rather than disposable, it's important to learn how to care for them effectively. Colored contact lenses are delicate accessories that have to be cared for appropriately in order to promote a safe and comfortable wear experience with every use. With the following storage and cleaning tips, your lenses will remain clean, fresh, sterile, and safe to use.
Storage
The colored contact lenses should be stored in solution and in a sealed case between uses.
Only use lens solution to clean your lenses and lens case.
Ensure to use a fresh solution to clean the contact lenses.
Always inspect the lenses for any damage or tears before reusing them.
Always replace your contact lens case at least every three months.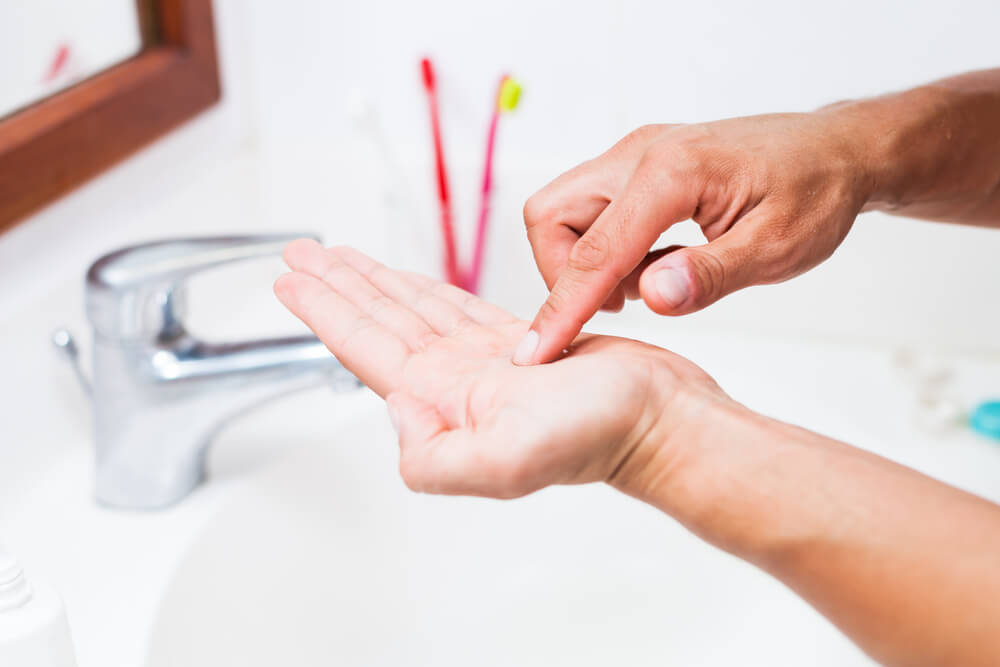 Cleaning
Wash your hands with unscented soap, then dry them thoroughly.
Hold the lens in the palm of your hand.
Pour a small amount of contact lens solution into the palm of your hand.
Gently rub the lens surface with your fingertips in a circular motion to remove any dirt or protein buildup from the lens.
Rinse the lens with some fresh solution to wash away the debris you have rubbed off.
Place the cleaned contact lens case into a fresh and sterile contact lens case.
At the same time, it's also important to clean the contacts case each day by using a lens solution. After cleaning, leave the case to air-dry, face down, in a clean and low humidity area with the caps off. Then, you'll always have a sanitized and safe case.
Remember:
Before wearing colored contact lenses, please confirm that you have no eye disease or eye discomfort and then check the attributes such as Base Curve, Diameter, and Water Content all match your prescription because wearing lenses that are the wrong prescription or fit poorly in your eyes can cause long-term damage. Lensweets attaches great importance to customer product experience and vision health and strives to provide customers with safe and comfortable colored contact lenses. For your vision health, we encourage all of our customers to take the time to learn how to wear lenses and take care of them.
Related Reading:
How to Select the Right Base Curve (BC)
A Guide to the Contact Lenses' Diameter and the Coloring Diameter
Did you choose the right water content of colored contact lenses?
Back to News.