Creating Stunning Makeup Looks to Go with Your Colored Contacts
Aug 15,2022 | Lensweets
We've said it before, and we'll say it again: there's always a pair of Lensweets colored contacts suitable for every occasion and every outfit. If you've never tried different colors of lenses, though, you might not know how to match eye makeup with your new colored contact lenses. Not to worry, because here are some suggestions straight from Lensweets for color schemes and styles that will harmonize flawlessly with whatever contacts you're wearing.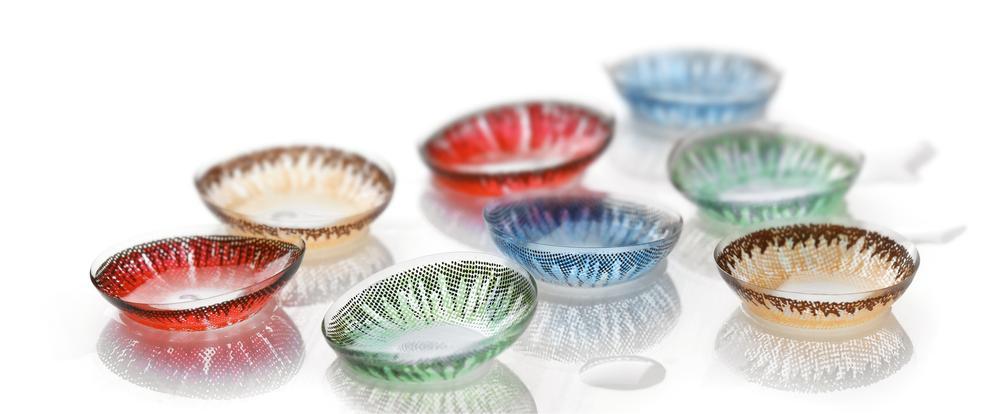 Blue Contacts
Put on a pair of Windy Blue lenses and become a blue-eyed beauty. Honestly, blue contacts open up a lot of doors for eye makeup. Lively pinks, blues, and peaches can make you feel like a fabulous mermaid (especially if you combine them!). You can also count on both warm and cool neutral tones to create a sophisticated look for yourself. All in all, blue contacts are an excellent blank slate to build off of.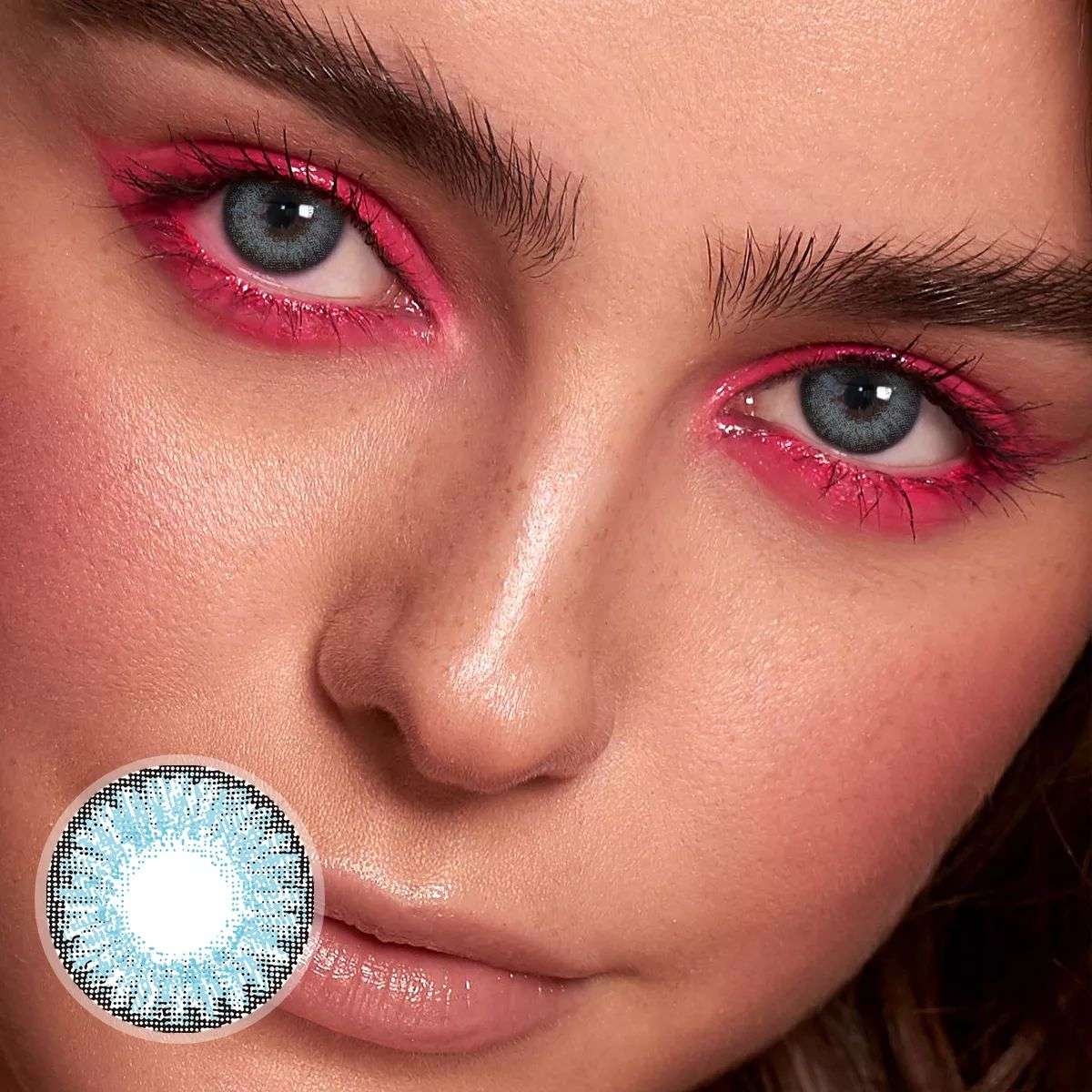 Brown Contacts
People wearing brown contact lenses can pull off just about any color they want, be it bright and eye-catching or a little more toned down. If you want to try a pair of Ocean Brown lenses, you can build yourself a rich, warm base that will pair well with anything on the cool side of the spectrum, i.e., blue, green, and purple. Alternatively, if you prefer to keep it subtle, neutral browns, grays, and nudes are always viable options.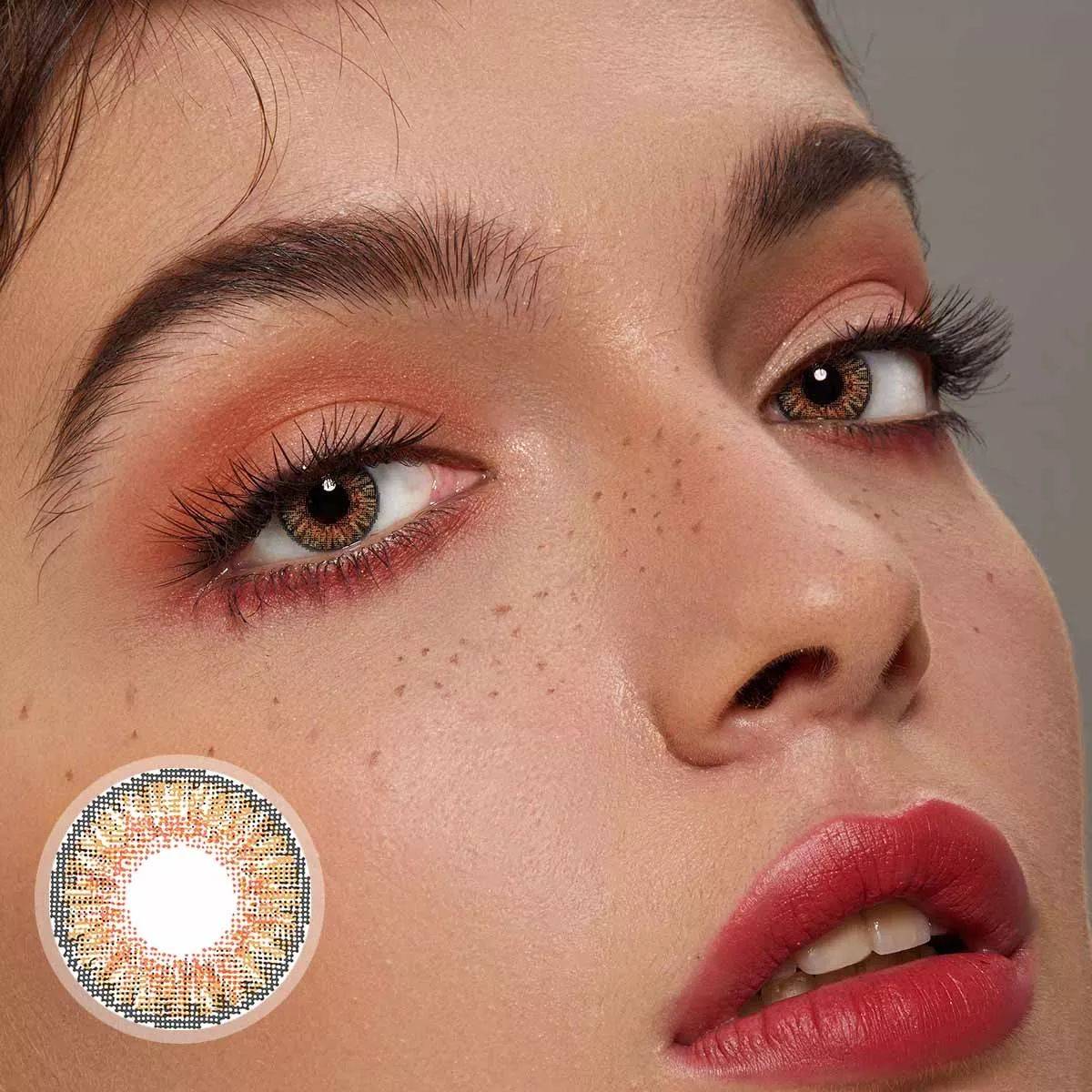 Green Contacts
You might be stumped when it comes to green eyes if you don't already have them, simply because they are such a rarity in real life. We recommend that anybody wearing contacts like our Himalayan Green lenses think about colors seen in nature when planning their eye makeup. You might take inspiration from deep, luscious berry shades or earthy browns, ambers, and yellows. If you're feeling creative, you can lean into oceanic blues or experiment with metallics.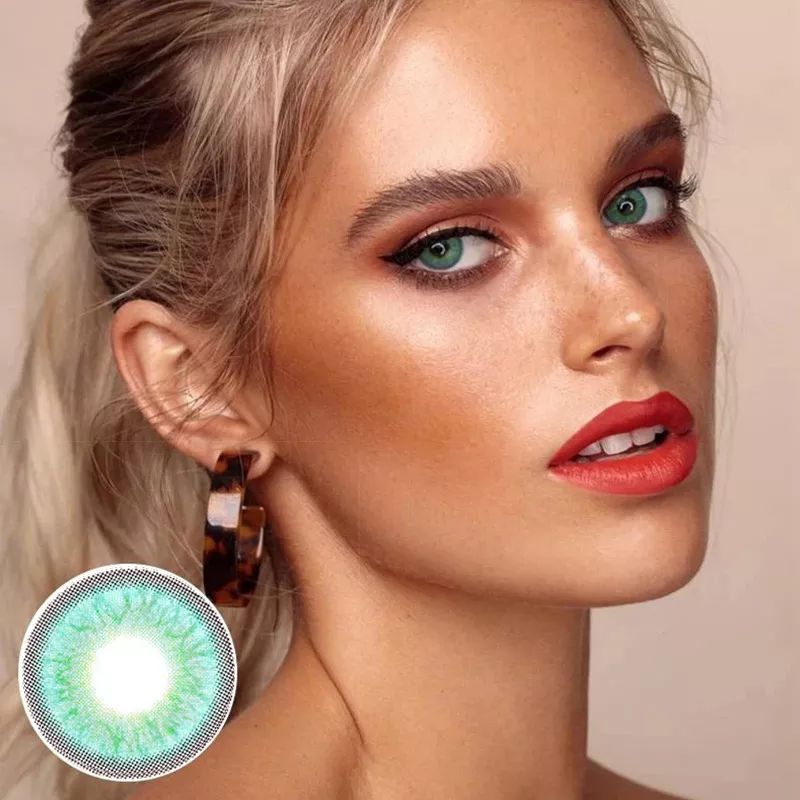 Grey Contacts
It's not every day that you see someone with stony grey eyes; as such, you may not know what color of eye shadow to pair with them. Grey contacts, for example, our Snow Flake lenses, can be paired with bluer or browner eye shadow. In addition, you can match your color palette to whether you want to complement or contrast the undertones built into them. Either way, both cool muted tones and warm summery tones are at your full disposal.
Hazel Contacts
As a mix of brown and green, hazel eyes have the benefit of pairing well with shades that complement their component colors. Lavender and orange eye shadow will bring out the green already present in hazel eyes, or you can use light brown to make hazel eyes appear browner. For example, our New York collection's N Hazel contacts will look great with those smoky purples and earth tones, as well as the classy neutrals and blue-based jewel tones.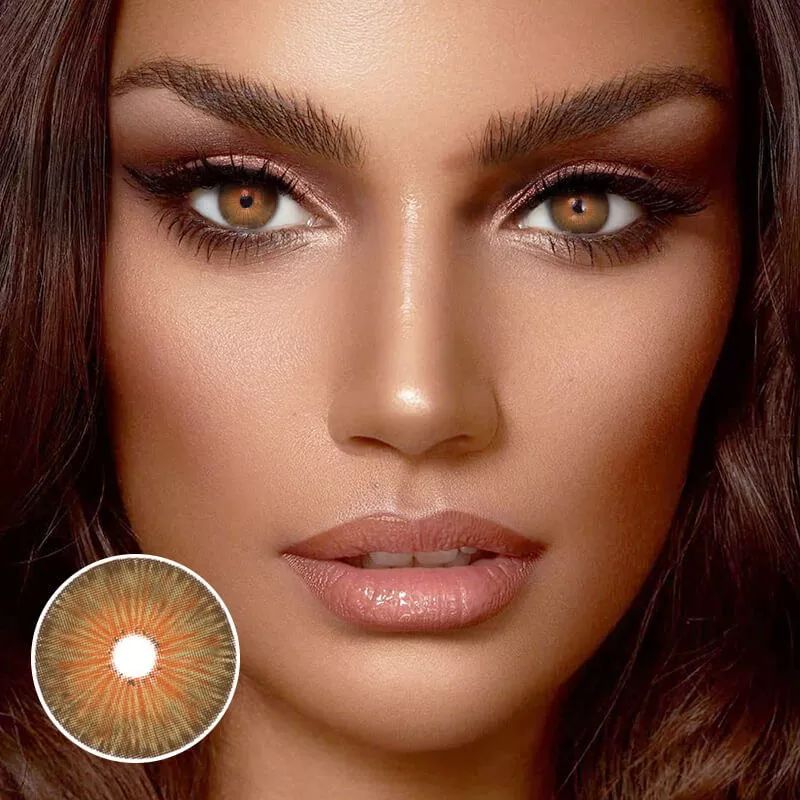 Purple Contacts
Chances are you've never seen purple contacts worn on the street, let alone had them in your everyday makeup kit. You may be tempted to just let the Neon Violet lenses speak for themselves by adopting a no-makeup makeup look or keeping it minimalistic with browns and other nude shades, and these are gorgeous options. However, this doesn't have to be the limit; you can play around with bright pinks, golds, and even greens if you're more daring and want to really make them pop.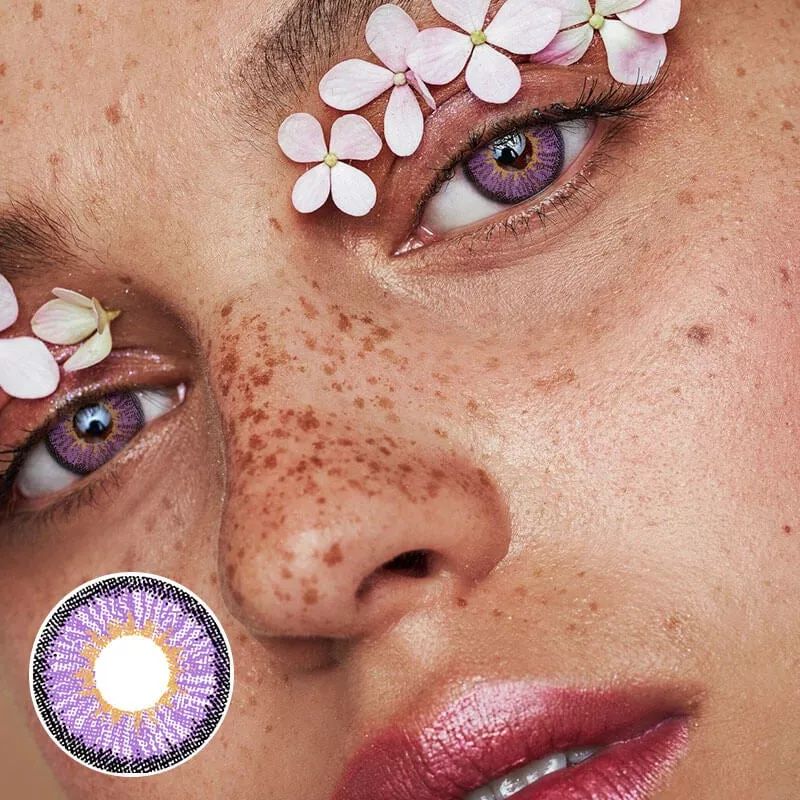 Trying to put on a cohesive face of makeup is challenging enough on its own, but with Lensweets colored contacts in the mix, we hope this advice will guide you on how to coordinate your eyeshadow, liner, mascara, and other products with your overall look. Who knows—our lenses might become the staple accessory in your arsenal!
Comment