7 Series of Color Contact Lenses for Any Styles You Want
Jun 15,2022 | Lensweets
Nowadays, it's become a popular trend to try a variety of colored contact lenses for different looks and styles, so there's no better feeling than finding the right one. However, facing so many colored contact lenses online, which one is suitable for your style? What impressions and effects will different lenses bring to you? Here we would like to share the joys of choosing different colored contact lenses with you.
Nonno Series
The colored contact lenses of this series blend vibrant colors to make your eyes look deep and shiny. More importantly, these colored contact lenses will be the finishing touch of your cosplay costume or the highlight of your everyday look.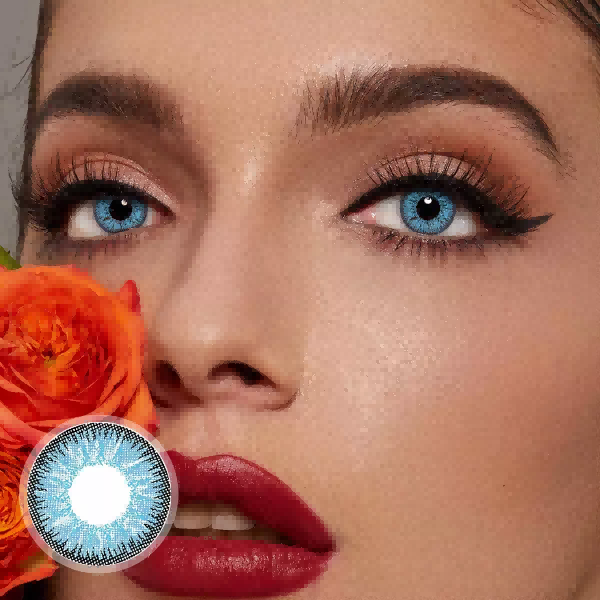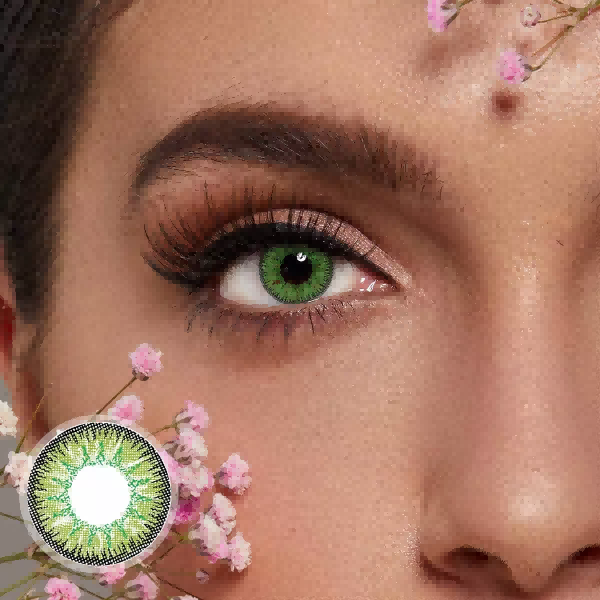 Nonno Blue Prescription Yearly Colored Contacts
Here's a vibrant shade of lake blue and an ocean blue solar ring in the center, locked by a black circle that can emphasize your doll eyes. If the natural eye color is light, you will be surprised by the clean and bright eyes you have after wearing the lenses.
Nonno Green Prescription Monthly Colored Contacts
Do you know that only 2% of the world has green eyes? The Nonno Green Contact Lenses could help you become one of 2%. With them, a green solar ring surrounds your pupil, and the color of the iris is covered by cyan, also locked by a black outer ring.
Pixie Series
The colored contact lenses of the pixie series feature solid and vibrant colors and offer you the best way to cover no matter dark or light eye colors. For example, the Pixie Blue Colored Contacts or Pixie Green Colored Contacts are designed with a light inner ring and a dark outer ring to make it possible to show halos in your eyes. They are perfect for your everyday makeup, as well as fairy looks.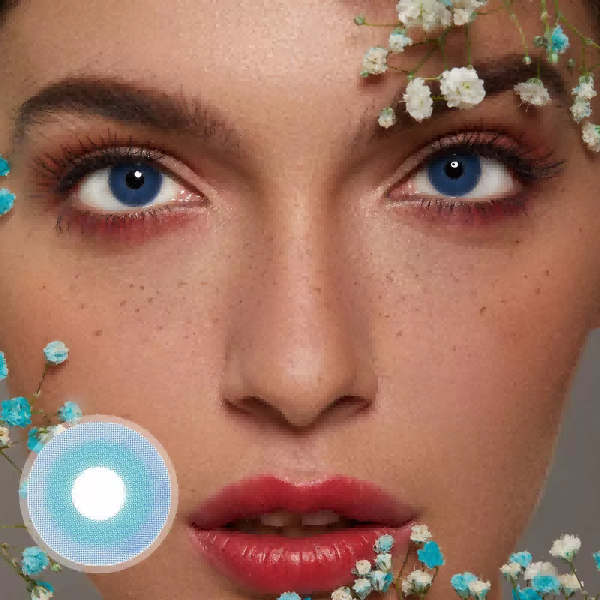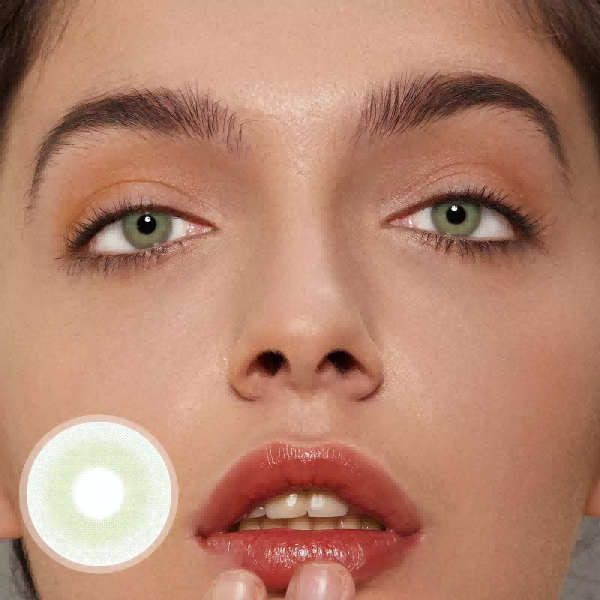 Ocean Series
This is the most popular natural collection of colored contact lenses, in which you can find a partner for any makeup look and outfit. These lenses can blend in natural eye color well, and sometimes the mixed color will create an incredible visual effect. In addition, they can help you find mature, sexy, exotic, and more styles.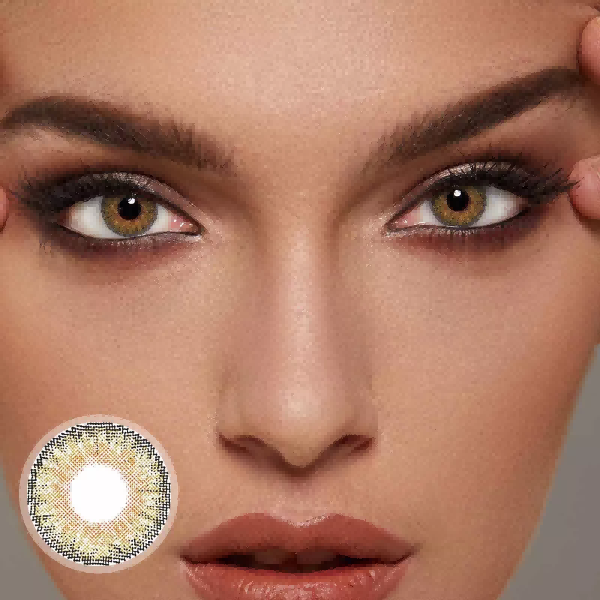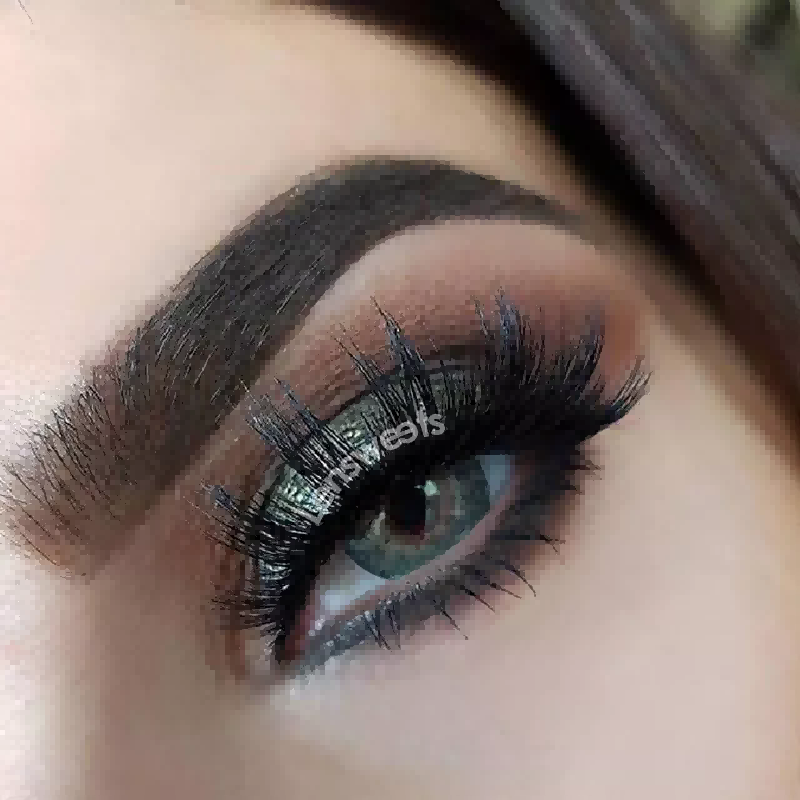 Ocean Emerald Prescription Monthly Colored Contacts
The combination of a light olive green inner ring and a dark green outer ring makes your eyes look like emeralds. They are excellent choices to enhance and brighten dark eyes or offer light eyes a natural look.
Ocean Honey Prescription Monthly Colored Contacts
Let your eyes shine like jewels. The unique honey color coupled with the black outer ring not only has the effect of enlarging eyes but also makes eyes filled with tenderness. Trust me, the honey lenses will bring a unique flavor to your entire look.
Ocean Crystal Grey Prescription Yearly Colored Contacts
Crystal Grey has a color between gray and light blue. Many people like it because the gray color blends with the original eye color, making the eyes' color more layered.
New York Series
If you like trendy styles, then this collection is a good choice. Designed with small pupils, the gorgeous new style lenses are 100% opaque to completely cover the natural eye color due to the first layer of paint being white. Regardless of the light or dark eyes, the colors and patterns of the colored contact lenses can be fully shown.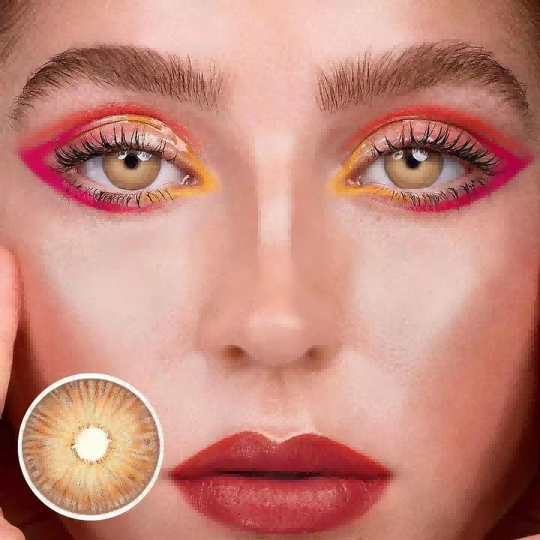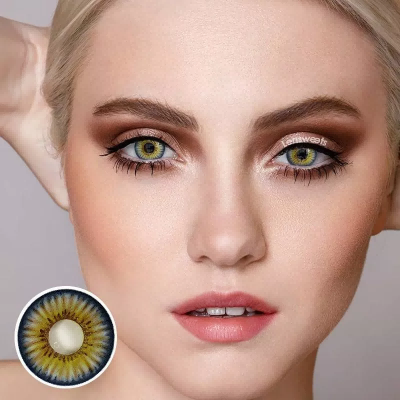 New York Brown Prescription Monthly Colored Contacts
A warm brown color highlighted by a dark brown circle, the lenses are designed to blend perfectly with any eye color. Light to translucent streaks allows your natural eye color to peak for an elevated vivid look. They are the best choice for those who want to enhance their eyes.
New York Rihanna Yearly Colored Contacts
This is a unique color combination. The dark brown inner ring is like sunflower seeds, and the yellow streaks are blooming petals. At the same time, the light to dark outer ring can convey a sense of fantasy and be an enhancement for the eyes. It's easy to show blooming sunflowers in your eyes.
If you are looking for colored contact lenses for your cosplay or theme party, check out the following series. Lensweets provide colored contact lenses with more coverage and color rendering index than average, making the lenses the best decoration to complete your freaky makeups of the devil, zombie, ghost, skeleton, witch, zombie, vampire, and so on.
Twilight-cosplay Series
Who can say no to the creamy golden eye of Edward Cullen in The Twilight Saga? Who doesn't want to have beautiful eyes like Bella? Come and see what mysterious creatures you can create with these vibrant lenses for your coming fancy cosplay party.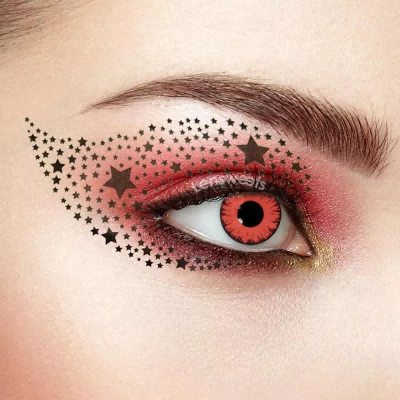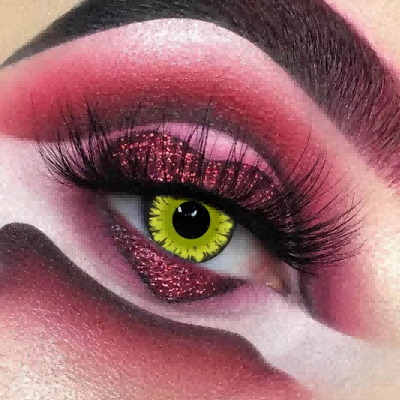 Twilight Cosplay Red Colored Contacts
Dangerous but charming, vampires are the most mysterious and attractive creatures. After wearing the Twilight Red Contact Lenses, your eyes will be the same as Bella's. The red perfectly covers the original iris color and transforms you into a vampire of noble blood. Everything is hidden in the bright scarlet eyes.
Twilight Cosplay Yellow Colored Contacts
Now you don't have to envy the actor's magnetic eyes because you can look like a vampire or a werewolf whenever you want. With the Twilight Yellow Lenses, you can become a leading role in The Twilight Saga and explore the fun and joy that golden eyes bring to you.
Red-cosplay Series
Whether the deceased in Day of the Dead of Mexico or zombie in the TV series The Walking Dead, we are looking forward to your creative characters with these creepy red lenses!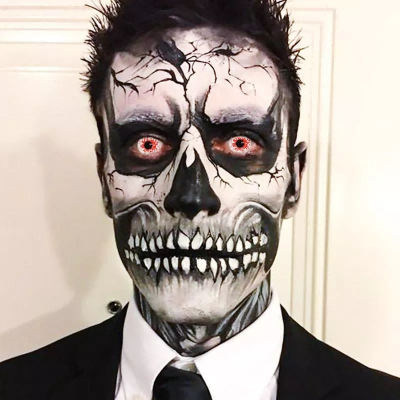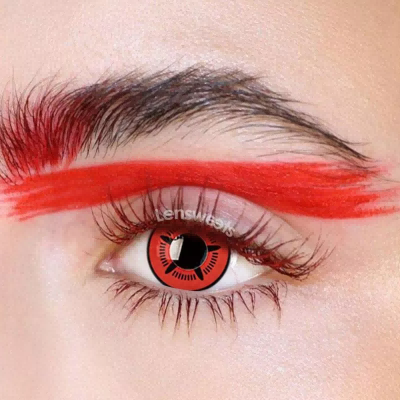 Walking Dead Red Monthly Colored Contacts
It's time to unleash your demonic side with these Dead Red Contact Lenses. They are designed with a white background and a bright red blood pattern in the center, creating a sense of horror for Halloween costumes, vampires, bats, ghosts, and so on.
Starfish Cosplay Red Yearly Colored Contacts
With a red background, black starfishes are hidden in your eyes, locked by a black outer ring, which is full of mystery. For a witch makeup, why not try them?
White-cosplay Series
No matter how many different lenses there are, white contact lenses are still the best choice for spooky makeup. The series features a combination of unique patterns and white background to become the spotlight of various styles.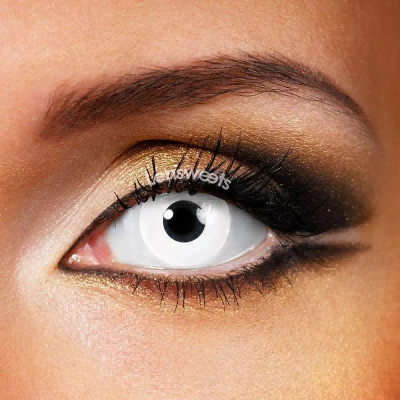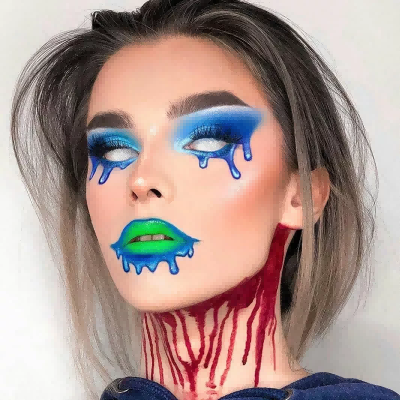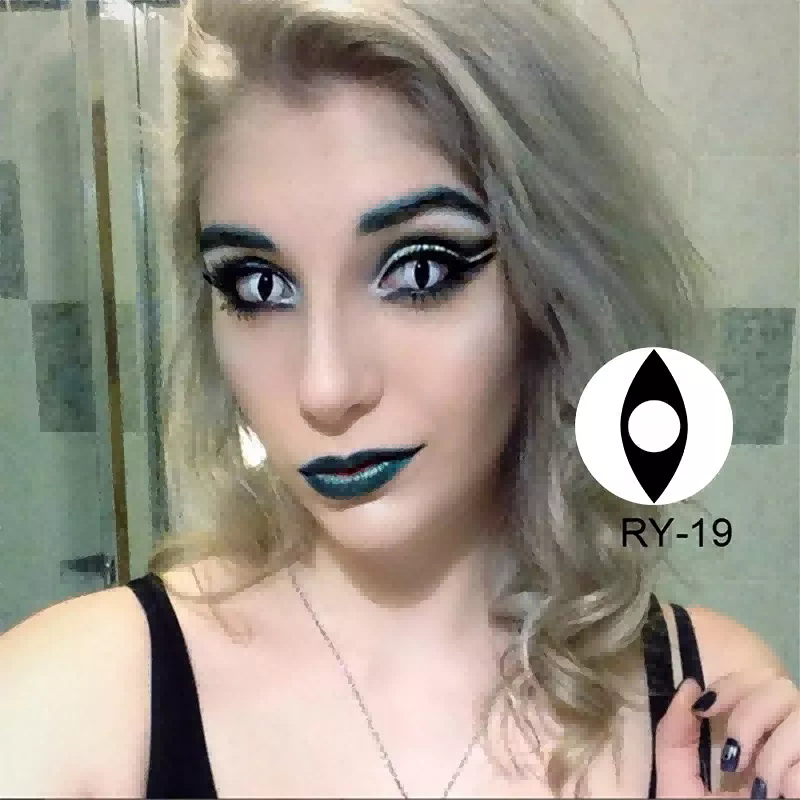 Annulus White Monthly Colored Contacts
The lenses will completely cover the color of the iris, but not the pupils, so that your entire eyes are white except your pupils, making them the perfect decoration to complete spooky makeup looks such as corpse brides, ghosts, skeletons, devils, and more.
Mesh White Monthly Colored Contacts
Mesh contact lenses cover your iris and pupil with a white grid-like pattern and instantly create an eerie look by giving the illusion that there is no pupil in the eyes. Even if the dark eyes, these lenses will completely cover the original eye color, bringing extra realism and horror to all outfits.
Reptile White Monthly Colored Contacts
The reptile lenses feature a classic black vertical cat's pupil in the center and white background. If you want to play a role as a beast or try a wild style, these lenses are a good choice.
With a delicate pattern simulating a human's natural eye, Lensweets has been supported and loved by thousands of customers around the world. After the sharing, we believe that choosing the right lenses is a piece of cake for you. Go and pick the most suitable colored contact lenses for your style.
Comment